COVID19 Update: Monday 3/23/2020
March 24, 2020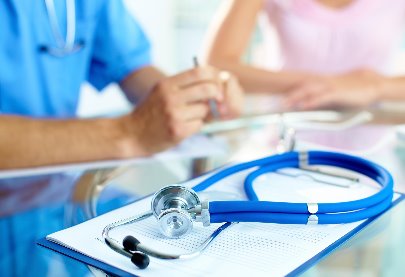 By Julia Adams-Scheurich
COVID19 Update:3/23/2020
NC COVID19 HOT TOPICS:
297 COVID19 cases in North Carolina. (11 am. 3/23/2020)
8,438 NC Completed Tests (11 am. 3/23/2020)
https://www.ncdhhs.gov/covid-19-case-count-nc
We do have community spread in North Carolina.
*We are aware that the numbers reported by news outlets is higher than the numbers shown in these reports. We have been using the count provided by NC DHHS.
In This Issue of COVID19 Update:
Governor Cooper New Executive Order-Important Information for Group Homes & ICF/IDD
North Carolina Department of Public Safety Requests Business Input "Essential Services"
NCDHHS Information on Personal Protection Equipment
NCHA Letter to Governor Cooper Requesting Shelter-in-Place
NCACC (County Commissioners) Resource for County Specific Emergency Action
National Disability Institute: Listening Session COVID19 Webinar
CDC COVID19 Website:
https://www.cdc.gov/coronavirus/2019-ncov/index.html
CMS COVID19 Website:
https://www.cms.gov/About-CMS/Agency-Information/Emergency/EPRO/Current-Emergencies/Current-Emergencies-page
Governor Roy Cooper: Executive Order
Governor Roy Cooper issued Executive Order 120 Open PDF, which closes K-12 public school statewide through May 15, bans mass gatherings over 50 people, and closes gyms, movie theaters, sweepstakes parlors, health clubs and other similar facilities. Because of their inability to conduct social distancing, hair and nail salons, barber shops and massage therapists will also close. This will take affect 5 p.m. Wednesday, March 25. Governor Cooper announced the Executive Order at a media briefing with NCDHHS Secretary Mandy Cohen, NC Emergency Management Director Mike Sprayberry, State Superintendent Mark Johnson and other officials.
We want to draw your attention to Section 3 of this order.
Please note that this executive order includes the following directives: Section 3: Long Term Care Visitation Limitations.
a. Long term care facilities shall restrict visitation of all visitors and non-essential health care personnel, except for certain compassionate care situations, for example, an end-of-life situation.
b. This restriction does not include essential health care personnel.
c. For purposes to this Executive Order only, long term care facilities include all of the following:
i. Skilled nursing facilities
ii. Adult care homes
iii. Family care homes
iv. Mental health group homes; and
v. Intermediate care facilities for individual with intellectual and developmental disabilities.
It is our current understanding that this Executive order does apply to group homes for the I/DD community. If we receive any additional information we will update accordingly.
COVID19: State-Wide Update:
Today, North Carolina Governor Roy Cooper broadened his previous executive orders during the COVID19 emergency. At this time North Carolina is not under a statewide shelter-in-place order. However, we know that can change quickly based on the number of positive cases reported. In fact, some healthcare organizations have encouraged Governor Cooper to issue such an order based on the community spread of the virus.
The North Carolina Department of Public Safety is seeking information directly from businesses and providers of services regarding being classified as "essential Services" so that they can remain open if Governor Cooper issues a shelter-in-place order.
The NC Department of Public Safety has provided the following email and necessary information to submit. We suggest that you take a moment and email NCDPS.
Businesses should send the email to beoc@ncdps.gov.
The email should contain the following:
(1) Business Name
(2) Point of Contact including:
- name
- email address
- phone number
- physical address
(3) Nature of business and why it is critical to continue operations
(4) Business website
NC DHHS: Personal Protective Equipment
We understand providers concerns regarding access to PPE. We were on a COVID19 task force call today regarding critical supplies for our providers. We are sharing the following healthcare guidance for PPE and the link to the PPE Request Process. To facilitate your ability to reach out to your Local Emergency Managers (LEM) to make the request we are including a link to the LEM county directories.

https://www.ncdps.gov/emergency-management/em-community/directories/counties
NCHA: Letter Requesting Governor Cooper Declare Shelter-In-Place
The North Carolina Healthcare Association sent the following letter to Governor Roy Cooper today strongly urging him to declare a shelter-in-place order for the State of North Carolina to flatten the curve and reduce stress on our hospital system. You can read the letter here.
NCACC (NC Association of County Commissioners) County Information Emergency Declarations:
We know how hard it is to keep up with all of the state and county Emergency Declarations on COVID19. We are providing this link to help you see what your county is doing during this emergency. We hope it helps.
NC DHHS:
NC Medicaid Bulletins COVID19:
There were no additional NC Medicaid Bulletins released today. We are providing the following link to all previously released Medicaid bulletins that are related to the COVID19 emergency. https://medicaid.ncdhhs.gov/providers/medicaid-bulletin
NC DHHS: Letter to LME/MCO
In a previous COVID19 Update we shared this letter to LME/MCOs from NC DHHS. We are sharing it again in this update for easy reference.
NC DHHS ADDITIONAL UPDATES 3/23/2020
March 23: Gov. Roy Cooper asks for health care volunteers Open PDF to assist with COVID-19.
NC Health News: COVID19 Update for 3/23/2020
https://www.northcarolinahealthnews.org/2020/03/23/coronavirus-today-march-23/
National Listening Session: National Disability Institute
https://zoom.us/webinar/register/WN_t1jfbR0TS-eRu7Uh4CHmtA
Listening Session #1: Tell Us the Impact of Coronavirus Challenges

Register for one or both webinars: March 24 at 3 pm ET and March 25 at 3 pm ET. We look forward to you joining us!
Description
Join NDI and partnering organizations for a Listening Session to learn from individuals with disabilities, family members, disability service providers and public agency leaders about the current impact of the Coronavirus pandemic. We will hear from the Office of U.S. Senator Bob Casey, who is working on legislation to respond to the needs of the disability community.

Partnering Organizations:
American Association of People with Disabilities (AAPD), American Network of Community Options and Resources (ANCOR) , Association of People Supporting Employment First (APSE), Autism Society of America, Bazelon Center for Mental Health Law, Collaboration to Promote Self-Determination (CPSD), Council of State Administrators of Vocational Rehabilitation, National Association of Councils on Developmental Disabilities (NACDD), National Council on Independent Living (NCIL), National Disability Rights Network (NDRN), National Down Syndrome Congress, United Spinal Association, and World Institute on Disability (WID).

Individuals with disabilities and chronic health conditions are the most vulnerable populations susceptible to the Coronavirus.
ibility, as well as improve your website's rank on search engines.

You don't need any formal writing experience to get started. Blog posts are short, sweet, and to the point. To get started, simply choose an interesting topic, brainstorm your approach and start drafting your post. There is nothing to it, but to do it!